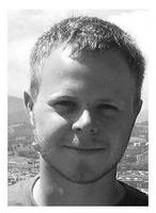 I am a linguist who works in the area of laboratory phonology; I completed my dissertation at UCLA in 2013. [LinguisTree]; most of my current work is related in one way or another to speech prosody. [Google Citations]
I am Assistant Professor at the City University of New York (CUNY) in the following programs: the Linguistics Program the Speech, Language and Hearing Sciences Program at the CUNY Graduate Center, and the undergraduate program in Linguistics at the College of Staten Island (where my lab is located).
I am currently open to supervising graduate students on topics related to prosody. If you are thinking of applying to our graduate program, please feel free to contact me.